The Complete Pipe Coating Solution & Services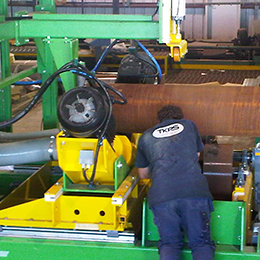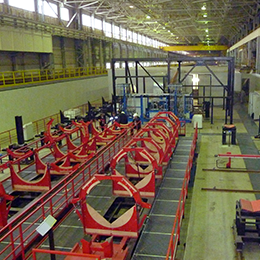 Turn Key Pipeline Services B.V. is a supplier of complete coating solutions for pipes used to transport gas, water or oil. Our customers are the major oil and gas companies, pipe mills, and oil and gas contractors.
TKPS have supplied equipment around the globe. With many successful projects in North America, Europe, Russia, Africa and Asia we are truly a global partner.
Inhouse engineering & project management skills
TKPS have the engineering skills and project management capabilities to successfully implement the complete project.
Together with our strategic partners we can also build and install the equipment and supervise the commissioning and start-up of your plant.
There are many variables that will decide the optimum design. Required capacity, automation level, budget and planning, space requirements and so on.
Based on your requirements TKPS will develop the optimum solution.
Whether it is a complete plant that has to fit inside your building or a machine that has to fit your budget.